Dr. Patrick Prikkel, DC, GT, CSCS, CCSP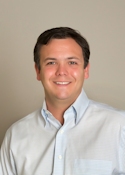 Dr. Pat Prikkel is a native Ohioan who discovered Chiropractic at age 10 after a football injury. He attended The National College of Chiropractic in Lombard, Illinois. After graduation in 1997, he returned to Dayton with his family. Through ongoing study and certification, by 2001 Dr. Pat had the most diverse training in rehabilitation and sports medicine of any Chiropractic Physician in the Dayton region — all before the age of 30. He is committed to excellence in diagnostics, treatment, and all other aspects of professional practice. His values, compassion and his "can do" attitude is what drives our office. Patients throughout the region seek out his skillset and guidance to get them well.

If you have back or neck pain, Dr. Pat will evaluate it and give you the best course of treatment available. He is versed in many of the finest and gentle techniques to get you to a fast recovery. He began doing decompression traction when few offered the service and he began doing deep tissue restoration work when few understood it. He is progressive but also compassionate and this has helped him treat patients from the new born to the 90 year old.

If you're an athlete, Dr. Pat is your doctor! He has treated athletes on many levels, including those at the Olympic and professional level. Since 2006 he began working with top local runners and triathletes offering them services and care which could not be found anywhere else in the region. In 2009 he turned his skillset to the US Olympic Training Center where he was chosen to work with their staff for an elite 2 week rotation. And beginning in 2010 Dr. Pat began working with Team USA Bobsled & Skeleton as one of their team physicians. He has also worked with USA Track & Field and works hand in hand with local university sports medicine departments. There is no other chiropractic physician in the region with more local and global exposure to athletes than Dr. Pat.

If you're a runner or multisport athlete, your in the right place. Dr. Pat has completed 7 marathons and numerous 13.1 mile races. He is also a certified USA Track and Field level 1 coach. But more importantly, there have been 3 marathons he didn't complete (or even start) due to overtraining and injury! Dr. Pat not only will get your muscles ready for a race, if your injured he'll get you mentally prepared by monitoring your training regime and make suggestions and modifications when needed. He will use his vast knowledge and resource network to fight to get you to the start line and cheer you on as you race through the finish line.

From Sprains and strains to deep chronic aches, Prikkel can get it right for you. He specializes in the complex case and is passionate about getting you to become your best.



Kacey Herman, DC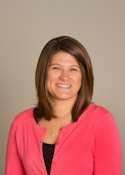 Dr. Kacey Herman is a recent graduate of Life University in Marietta, Georgia. During her 4 years at Life University she completed not only her Doctor of Chiropractic, but also received her Masters in Chiropractic Sport Science. In addition to her Doctorate and Masters, she decided to enroll in the Council on Extremity Adjusting. This includes 105 hours of additional training to become Certified as an Extremity Practitioner (CCEP).

Prior to her Chiropractic education she completed her undergraduate studies at Eastern Michigan University in Ypsilanti, Michigan. While there, she received her Bachelors of Science in Athletic Training. During this time, she interacted with numerous sports teams which include: Division 1 football, softball, volleyball, baseball, wrestling and women's soccer. With her extensive training in sport training, she is well versed in multiple sport injuries.

In her spare time, Dr. Kacey is also working towards becoming a Certified Chiropractic Sports Physician (CCSP) and attaining her Athletic Training Certification (ATC) to further her education and experience in working with all types of athletes. She is highly motivated to help the active population because she, herself, was a three sport athlete in high school (basketball, volleyball, track and field) and continues to be active within the community by hiking, running, lifting, and swimming.

Dr. Kacey is looking forward to working with you to reach your optimum health through natural means so that you can get back to whatever level of activity you want to achieve.